25 years have passed since the full spectrum of Bruce Nauman's oeuvre was last given due attention. The exhibition includes video works, drawings, photographs, sculptures, neon pieces, and large-scale installations. In addition to key masterpieces, there are also lesser-known works and, as a world premiere, the 3D video projection Contrapposto Split, the monumental sculpture Leaping Foxes as well as the first ever showing in Europe of his recently created Contrapposto Studies, i through vii.
Born in the American Midwest in 1941, Nauman now lives and works in New Mexico. His groundbreaking oeuvre has made him a central figure in contemporary art, exploring themes such as language and physicality while at the same time plumbing the depths of power structures and regulatory frameworks. By insistently calling into question our aesthetic and moral values, as well as our habitual ways of seeing, Bruce Nauman challenges our perceptions and imaginings in ever new ways. "Bruce Nauman: Disappearing Acts" surveys five decades of this elusive artist's many-faceted oeuvre, which, to this day, has lost nothing of its immediacy, freshness, and topicality.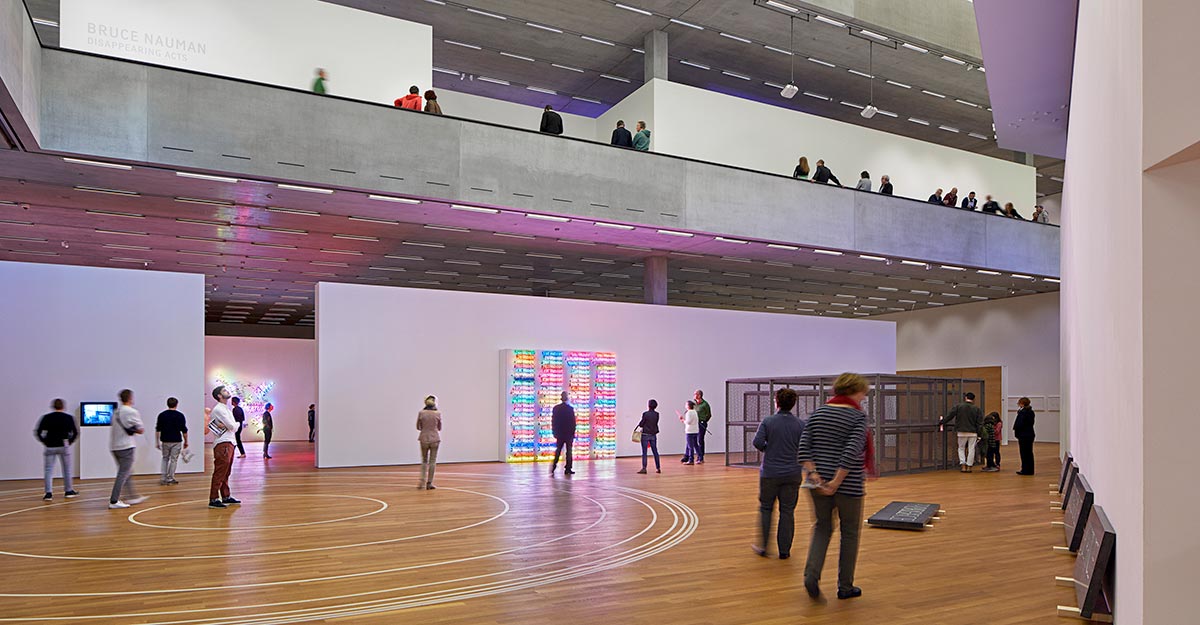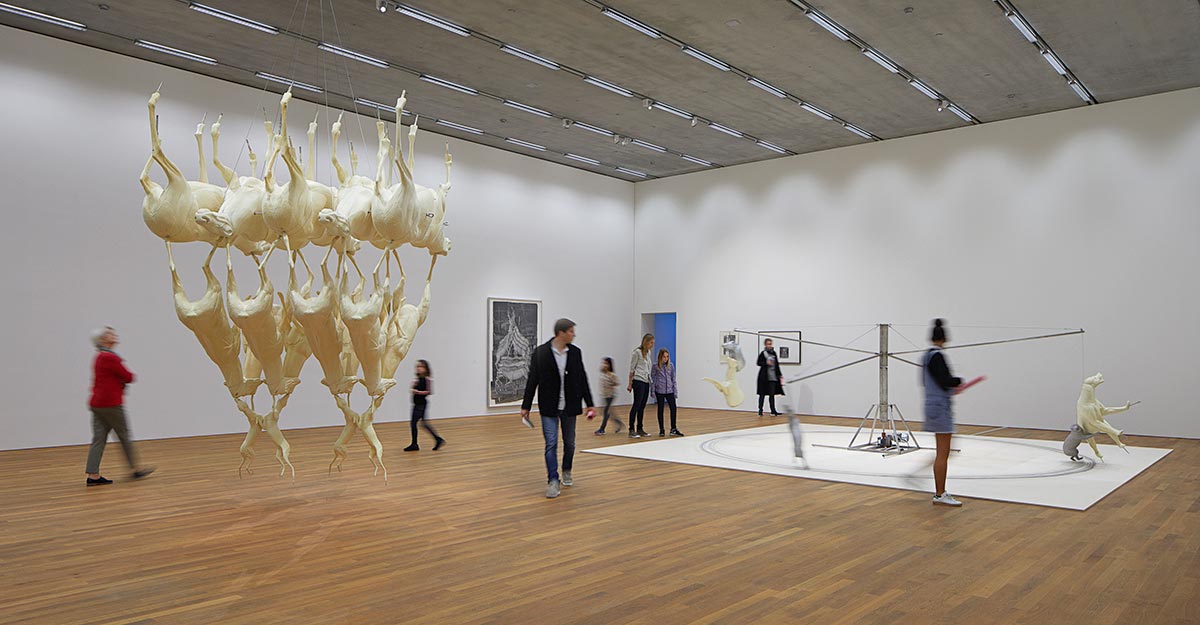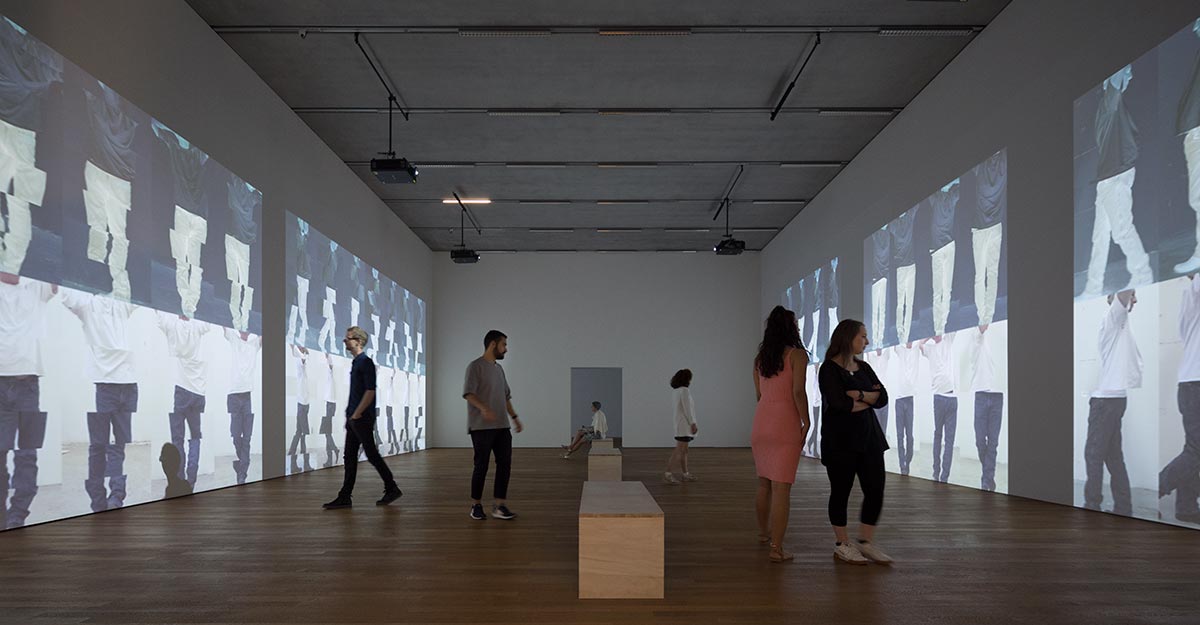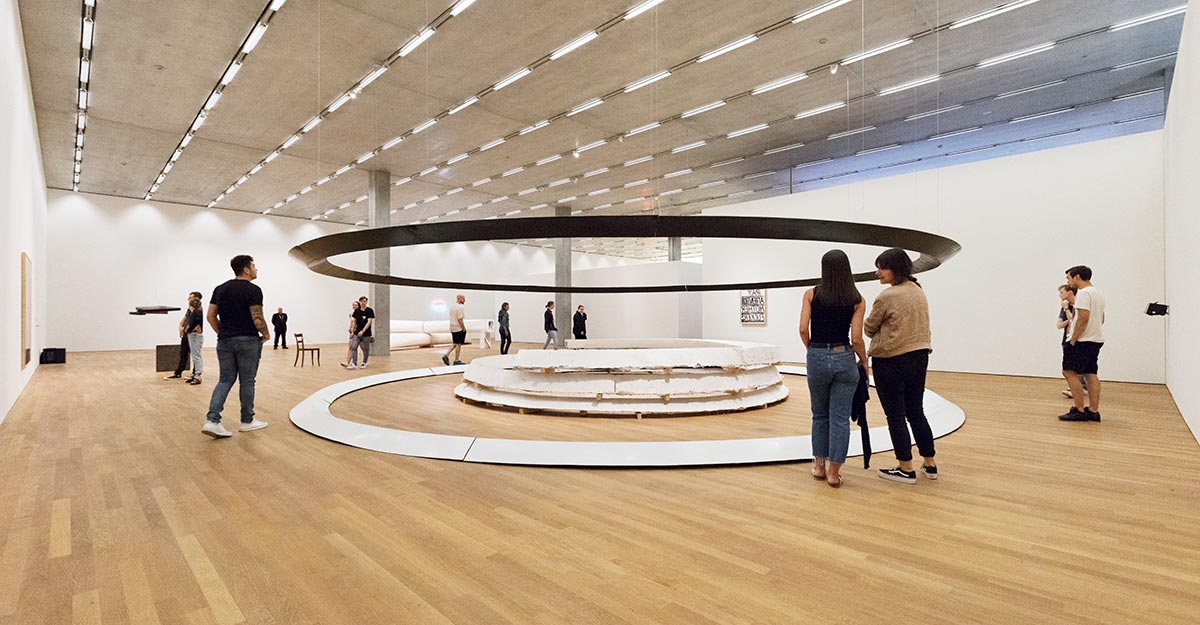 Unmistakable as his authorship may be, Bruce Nauman nevertheless continues, time and again, to produce astonishingly diverse and uniquely radical works. His output cannot easily be typecast, because each neon piece, each complex installation, each sculpture is too autonomous for that. Yet there are themes that run like leitmotifs throughout Nauman's work, such as the studio, the body, language, or models, sound and tone.
His modus operandi is shaped by a seemingly endless loop of repeatedly addressing the same fundamental subjects and issues that he has always engaged with, albeit in ever new and different ways. "Bruce Nauman: Disappearing Acts" charts a path through the many-faceted oeuvre of this keenly experimental artist. From his earliest sculptural works to his very latest video installation using highly complex 3D imaging processes—premiered in this exhibition—the retrospective follows a loosely woven chronological order with frequent digressions. This means that newer works can be found juxtaposed with older ones, grouped together to highlight previously unacknowledged aspects.