Between reality and illusion
Duration: 90 minutes (or by agreement)
Various objects are strewn helter-skelter on a pedestal, reminiscent of a studio or a workshop – wooden boards splattered with paint, cardboard boxes, dirty painting tools, cleaning fluids, video cassettes, half-empty packages of food, car tires and other used objects. On closer inspection, however, viewers notice certain intriguing details that arouse suspicion: the edge of an opened milk carton is a little too thick, the writing on the paint tins seems a bit odd, a broom has only a hint of bristles. What are we really looking at?
In the "Workshop of everyday things – between reality and illusion" we will study the sculptural work Tisch (1992–1993) by Fischli/Weiss and intensify our dialogue on the work through practical activities.
This workshop is also suitable for younger, primary-school age children.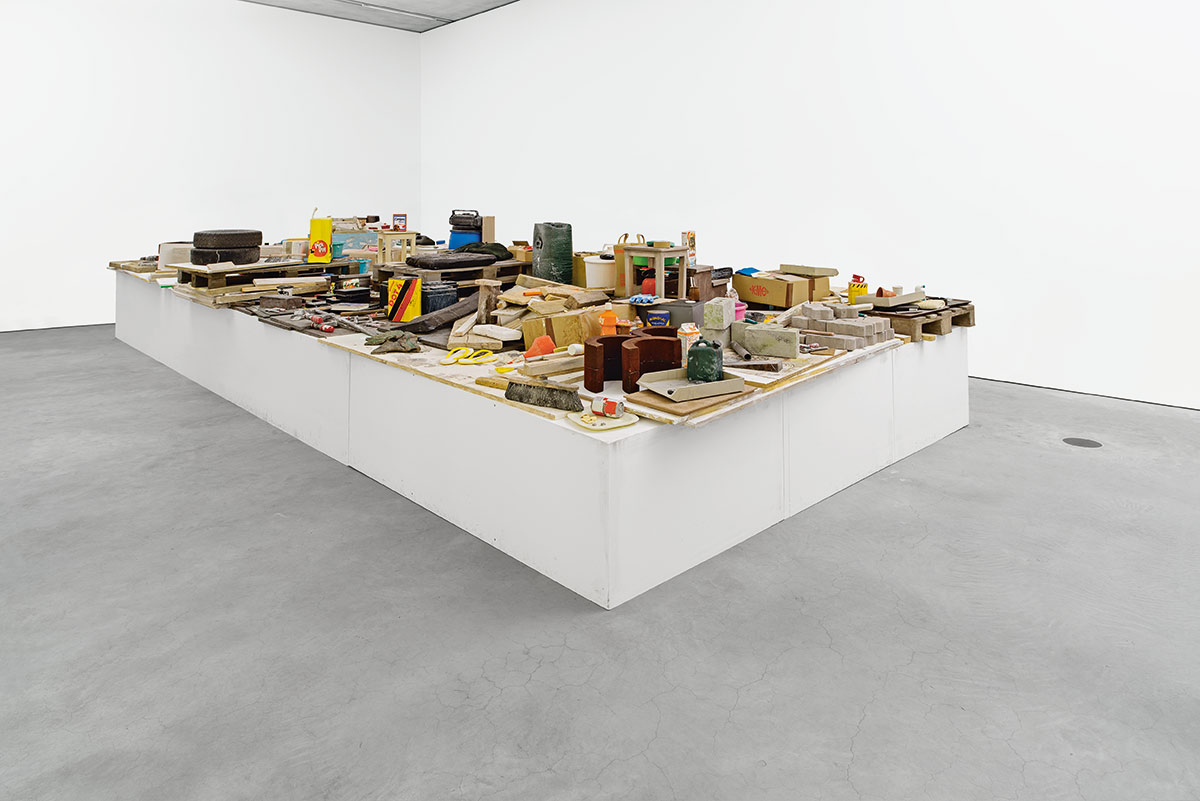 Registration for schools
Registration for universities