David Claerbout (born 1969, Kortrijk, Belgium) is one of the most innovative and acclaimed artists working in the realm of moving images today, with his oeuvre situated at the intersection of photography, film and digital technology.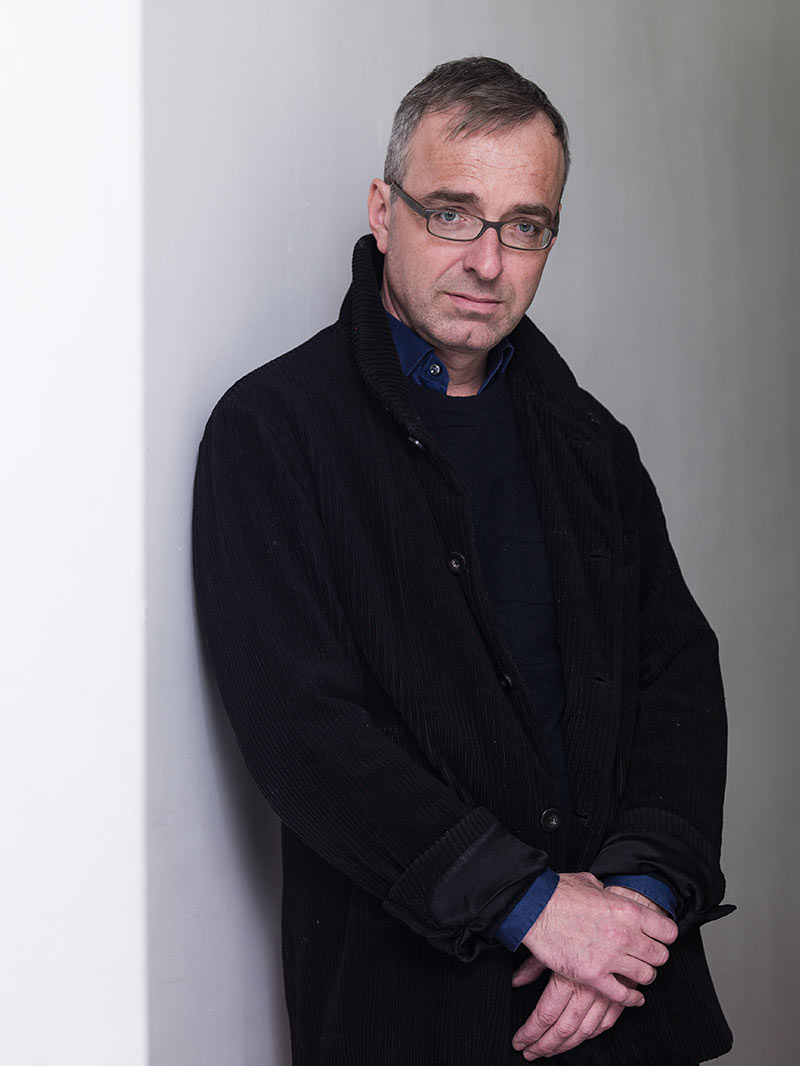 He trained as a painter, but became more and more interested in the subject of time through investigations into the nature of photography and film. Fusing together the past, present and future into stunning moments of temporal elasticity, his works present profound and moving philosophical contemplations on our perception of time and reality, memory and experience, truth and fiction.
Using pixel constellations, image sequences, light, speed, speech, music, ambient sound, installation environments and the corresponding technologies, his strikingly sensual compositions elicit new modes of perceptual absorption, expectation, comprehension and memory.
He has been the subject of numerous solo exhibitions internationally, including: Städel Museum, Frankfurt, Germany (2016); KINDL, Berlin, Germany (2016), Marabouparken Konsthall, Sundbybert, Sweden (2015); Nederlands Fotomuseum, Rotterdam, Netherlands (2014); Kunsthalle Mainz, Mainz, Germany (2013); Secession, Vienna, Austria (2012); Tel Aviv Museum, Tel Aviv, Israel (2012); SFMOMA, San Francisco, USA (2011); WIELS, Brussels, Belgium (2011); De Pont museum of contemporary art, Tilburg, Netherlands (2009) and (2016); Pompidou Center, Paris, France (2007); Kunstmuseum, St. Gallen, Switzerland (2008); and Van Abbemuseum, Eindhoven, Netherlands (2005).
His work is represented in major public collections worldwide. The collection of the Emanuel Hoffmann Foundation holds a total of eight works by the artist. The newest piece – Oil workers (from the Shell company of Nigeria) returning home from work, caught in torrential rain (2013) – was recently on view at Schaulager during the exhibition FUTURE PRESENT. Contemporary Art from Classic Modernism to the Present Day 2016.